This is a new idea I am working on called Batman Vs.
With the number of batman related material out there (tv show, cartoon, comics, films, etc). I feel it would be fun to start creating image mash-ups relating to the character.
Come back every now and then to see the updates.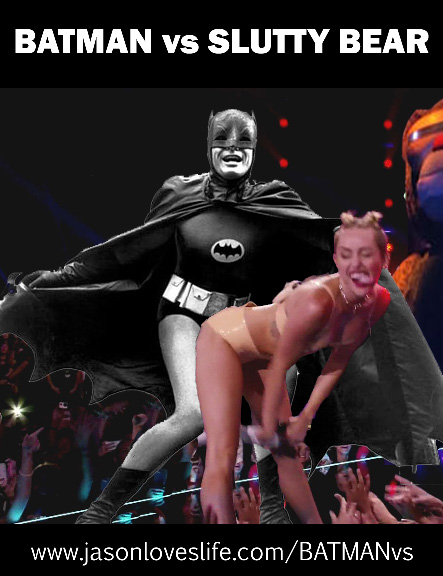 Is batman ready to take on his most sluttiest villain to date?
Will he be able to survive Slutty Bear's evil robot teddy bear?
It is almost un-"bear-able".
Tune in next week.
Same Bat Time
Same Bat Channel
Read my thoughts on Miley Cyrus Here
How will Batman defeat Slutty Bear? Leave your answer in the comments of the Facebook post: