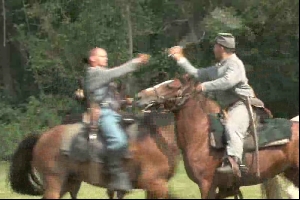 By far my favorite Internet Marketing blogger right now is Pat Flynn from the Smart Passive Income Blog.  Even though I have been following him for over a year now, I have not had the time to go through all of his pasts blogs.  On his podcast and posts Pat often mentions his Niche Site Duel he had with Tyrone Shum, which starter in August of 2010.  I have finally decided not only should I read through his progress but I should join him in his attempt to create a profitable site.
It should be an easy process since all the posts are listed at www.nichesiteduel.com.
Like Patt, I will be posting regular updates.  I plan to post weekly and will include: What I accomplished in the week, how many hours I worked, traffic numbers, income numbers, successes, failures, and what I learned during my niche site duel.
Hopeful outcome of my Niche Site Duel
My goal is earn a minimum of $2,000 per month in 6 months (today's date is September 13, 2012).  With this goal I also plan to only spend 2 hours per day on average working on this project.  If I need to adjust this number I will, but due to my busy schedule this feels like it is a plausible amount of time.  It might mean working while eating lunch or staying up an hour later to get things done, but it is a sacrifice I am willing to make in order to take one step closer to personal freedom and financial stability.  Also, I plan on spending as little money as possible since I am currently financially struggling as an artist.
How to follow along
With my niche site duel posts being weekly and the goal being 6 months, this means by the end I will have 24 blog posts on this site.  I realize this could be a problem keeping track and with navigation.  To make it easier I will update this post with a link to every update the day after they are released.  You might consider bookmarking this page or at the very least subscribing to my blog by clicking the RSS feed button at the top of the page.
Thanks for following along with the niche site duel and if interested in making money online, you should consider following along as well.
My Niche Site Journal: