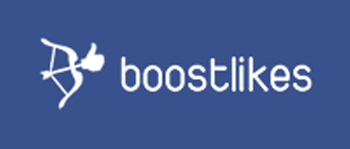 I have received several comments and a few emails about my experience trying boostlikes. The original post was:
www.jasonloveslife.com/is-boostlikes-com-worth-using
If you read the article you might remember that I had a lot of doubts about the services.
Some of those being:
I doubted their use of ads to get people to your Facebook Pages.

Several sites said do not trust the boostlikes.com site.
The possibility that it was a scam for Identity Theft.
My experience with boostlikes was okay, but not great.
On the positive side they did not steal my identity and didn't take over my facebook account. They did, however, take a long time to give me my 100 likes, but their costumer service responded quickly when I asked about the delay.
The idea that they use ads to get "real" people to like your facebook page is false. Basically they have fake accounts on Facebook that are automated to "like" any page willing to pay.
Having these "fake likes" can be helpful when worried about social proof.
If a Facebook page has a low number of "likes" people are less likely to "like" that page themselves. They see that number as a  measurement of how good the page, product, or in my case webcomic is.
In this case I am not against using a service that automates "fake" facebook "likes", but those likes will not help in making sales or increase your website views.
Conclusion
You can use the www.boostlikes.com, but you are better over just going over to fiverr.com.
A lot cheaper and you have more assurance the job will be done on time.